The "Suoni delle Dolomiti" in the Fiemme and Fassa valleys
Music as a universal language in the Dolomites - The "Suoni delle Dolomiti" in the Fiemme and Fassa valleys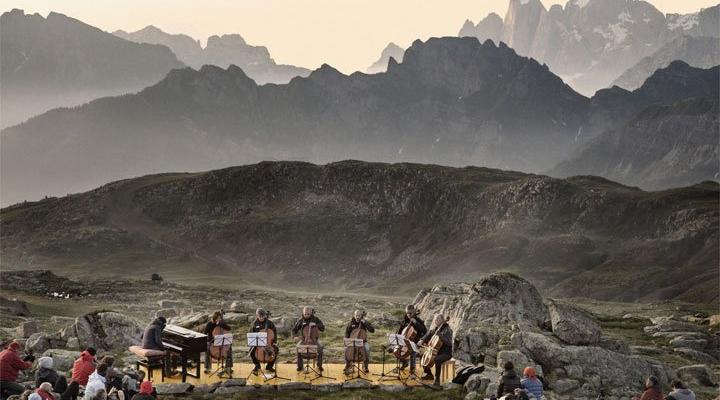 Joined by the common passion for both music and mountain, musicians and spectators walk together along the natural and artistic paths, looking for music vibrations and resonances from all over the world. The "Suoni delle Dolomiti" link earth and sky together.
As soon as you reach the peak of a mountain, you will be finding a music with no boundaries in terms of genre, style, language and culture: from classical music to jazz, from single artists to chorus, from ethnical music to the contemporary one.
The concerts put together art and nature. Musicians, with instruments on their shoulders, reach the spot, sit on the grass or on rocks and play free from conventions and structures.
Music as a universal language and mountains as a free space: this is what The "Suoni delle Dolomiti" are made of. Every summer in Trentino, in the most beautiful and appreciated mountains in the world.