Excursions in the Fiemme Valley - Dolomites
Wonderful walkings and excursions for the whole family in the Fiemme Valley - Dolomites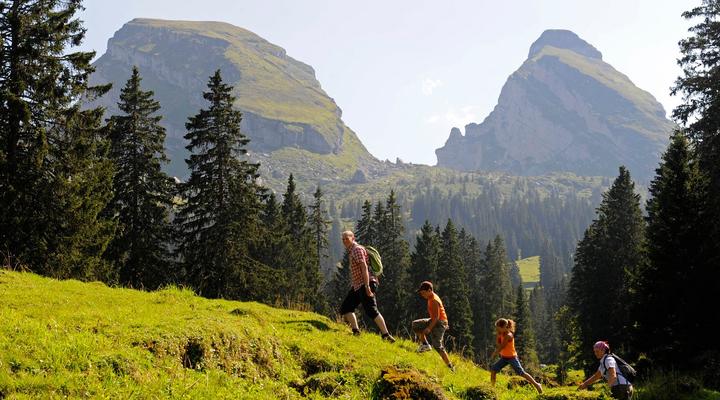 The Fiemme valley is rich in many wakings and excursions in the woods, mountain paths and "vie ferrate" along the most enchanting Dolomites picks. They are suitable both for expert excursionists and beginners, depending on their different degree of difficulty.
The Bombasel and Lagorai lakes, at the foot of Cermis, can be easily reached thanks to modern lifts. They perfectly mirror the nature and the surrounding landscape and lend themselves to walkings and excursions for both expert hikers and families.
The steep peaks of Catinaccio-Latemar are widely known for the fascinating "Enrosadira" phenomenon, which colours of brilliant red and pink their rocks. They are characterized by luxuriant pastures and silent woods, plunged into an evocative alpine landscape.
The Rolle Pass links the Premiero and the Fiemme Valley, at the foot of the Pale di San Martino range. This is the best starting point for those who wish to visit the whole range or to wander through the renowned natural area Paneveggio - Pale di San Martino.
Bellamonte lies on a pretty plateau at the foot of Monte Vezzena and is dominated by the indented peaks of the Lagorai range as well as of the Pale di San Martino. It constitutes the perfect starting point for both exciting excursions and relaxing walks. It's highly recommended to people who love nature and the mountains.