Rafting and canyoning
Dive into the Avisio's waters, with diving suit, helmet and harness... the world of rafting and canyoning awaits you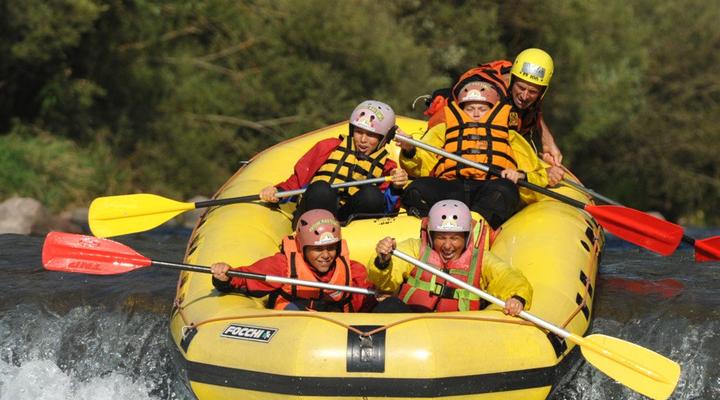 The Avisio Rafting Team, located in Masi di Cavalese, at the foot of the Cermis, offers the chance to safely come down the Avisio river with a rubber dinghy.
Moreover, you can dive into Avisio's waters wearing diving suit, helmet and harness and discover the adrenalin of canyoning.
The whole route lasts about 3 hours. All swimmers can do it, from children of 8 years to people of 80 years!
The itinerary starts in Masi di Cavalese and ends in Molina di Fiemme, but the most brave can try from Ziano di Fiemme to Lago di Tesero.